Brand Collaboration
HWC Animal Global Village, a new hanging gift box for endangered animals
Published date : 2021-03-03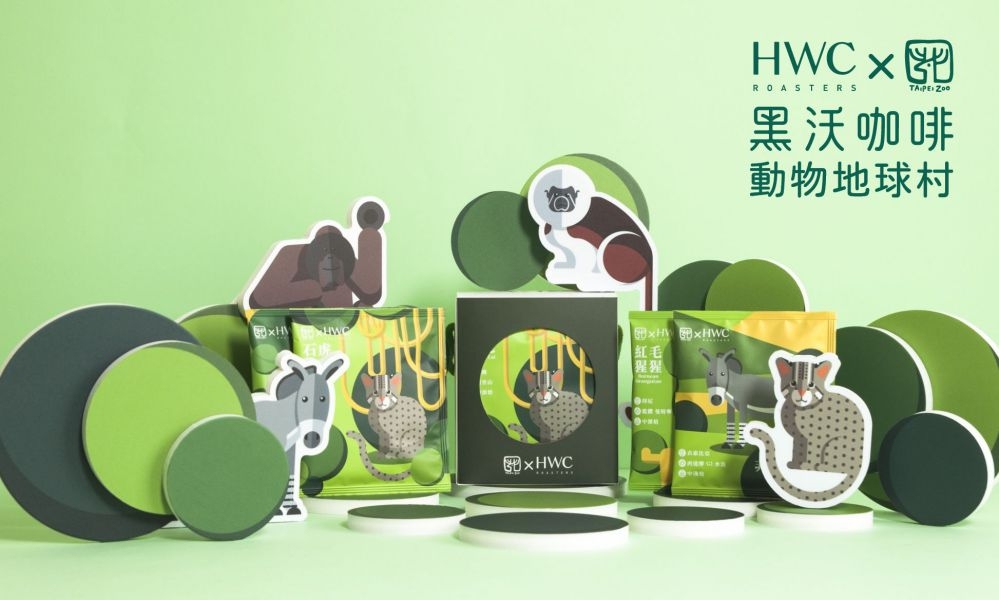 [The Zoo Co-branded Coffee Gift Box is on the market! Three newborn stone tiger babies preemptively endorse]

"Only if we understand, can we care. Only if we care, we will help. Only if we help, we shall be saved." -Dr. Jane Goodall

Due to human over-exploitation and over-hunting, environmental pollution and habitat destruction have caused serious pollution and damage to the environmental ecosystem, making many animals and plants on the earth endangered or even extinct.

Over the years, HWC has always been very concerned about environmental issues and has actively participated in various charity activities. This special plan is to cooperate with the Taipei Municipal Zoo to jointly launch 4 endangered animal exclusive filter coffee gift boxes, and specially select and endangered animal habitats. Corresponding coffee beans from the production area include conservation animals such as Taiwanese stone tiger, African wild ass, orangutan, and cotton-headed tamarin.

I hope you will spend a cup of coffee to get to know these baby animals who are coexisting with us but are about to disappear, so as to rethink the relationship between humans and the natural environment, and also contribute to animal conservation.
 
HWC will donate 5% of this product line revenue to Taipei Zoo in order to reserve wild animals.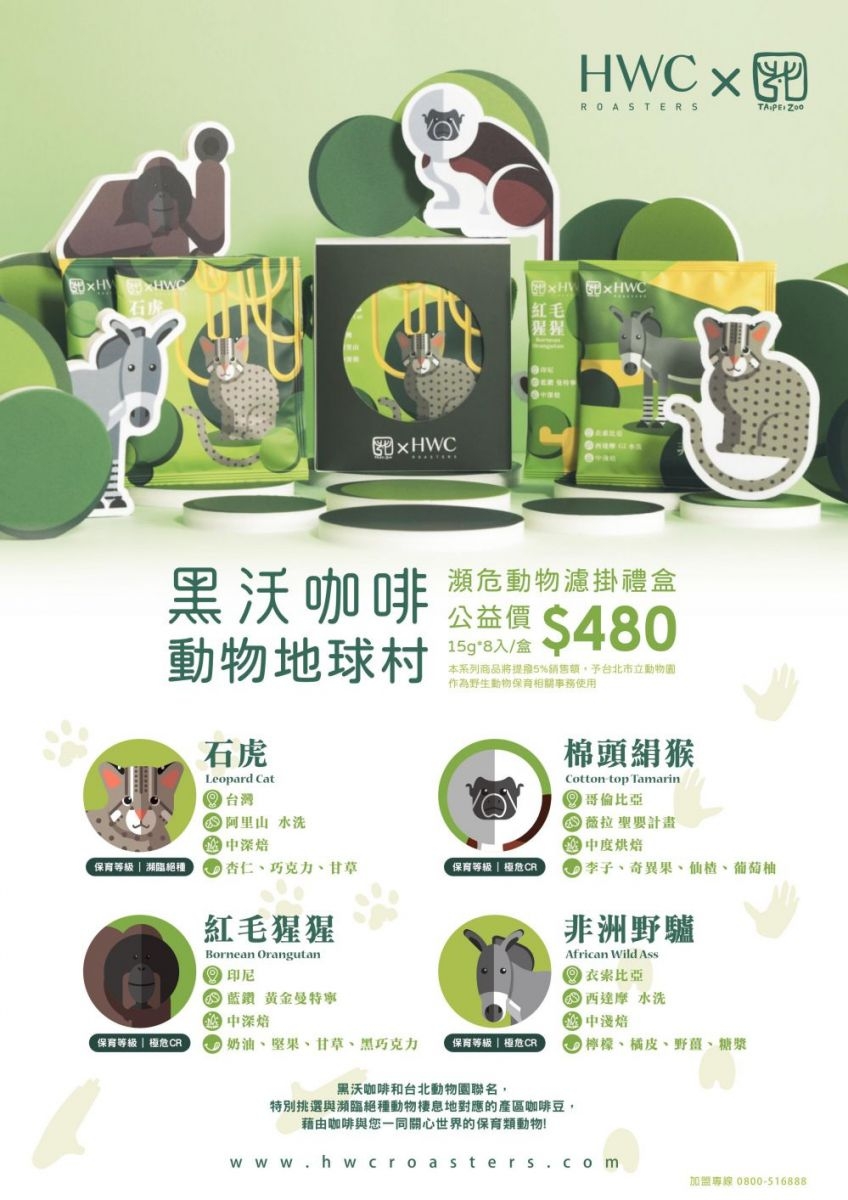 Product information:
1. African Wild Ass
Specification : 2 Drip bag x 15g
Roast level : Medium Roast
Fully-Washed Ethiopia G2 coffee
Country : Ethiopia
Taste notes : Lemon, Orange Peel, Ginger, Syrup
African Wild Ass lives in South Ethiopia, previously they are hunted for processing food and making medicine. Currently, there are only nearly 600 Wild Asses living in the wild. That is why we choose coffee green beans from Ethiopia with a medium roast giving out the lemony and orange peel fragrance inside your palate, a little bit of ginger and aftertaste with tea flavor, feeling like drinking fragrant tea in the afternoon.
2. Bornean Orangutan
Specification : 2 Drip bag x 15g
Roast level: Medium 
Country : Indonesia
Taste notes: Cream, Mixed nut, Liquorice
Bornean's English name ( Orangutan ) originates from Indonesian ( Forest man ). They mainly live in Borneo, Indonesia. That's why we choose coffee green beans from Sumatra Golden Mandheling, with medium dark roast. In the first sip, your mouth will be filled with Liquorice aroma, then turn into mixed nut flavor and dark chocolate. Having Strong flavor which is very suitable for drinking in the Morning.
3. Leopard Cat
Specification: 2 Drip Bag x 15g
Roast level : Dark Roast
Fully-washed Alishan Taiwan
Country : Taiwan
Taste notes: Almond, chocolate, liquorice ppl m
Leopard cat is the only native animal that survives in Taiwan. With white spot on the back and ear, Leopard Cat is differentiated from the house cat which does not have a Leopard pattern. Having faced extinction, we need to protect the Leopard Cat with all our heart as Taiwanese Icon. The chosen coffee beans is from Taiwan with Medium Dark roast, you will feel flavor of Almond, Dark chocolate and liquorice, strong taste without sourness, you can drink and love it immediately.

4. Cotton-top Tamarin
Specification : 2 Drip bag x 15g
Roast level : Medium
Colombia Huila El Nino project
Country : Colombia 
Taste notes : Plum, Kiwi, Hawthorn, Pomelo
Cotton-top Tamarin is a small Primate that is active during the day and weighs only 300g. They are located in the tropical forest of North Cambodia, with a high rarity reserve. The coffee we chose is grown in Cambodia. With medium roast level, the coffee is flavored with Plum, Kiwi, Pomelo, sweetness of Brown Sugar and refreshing aftertaste of Green Tea, you need to try it.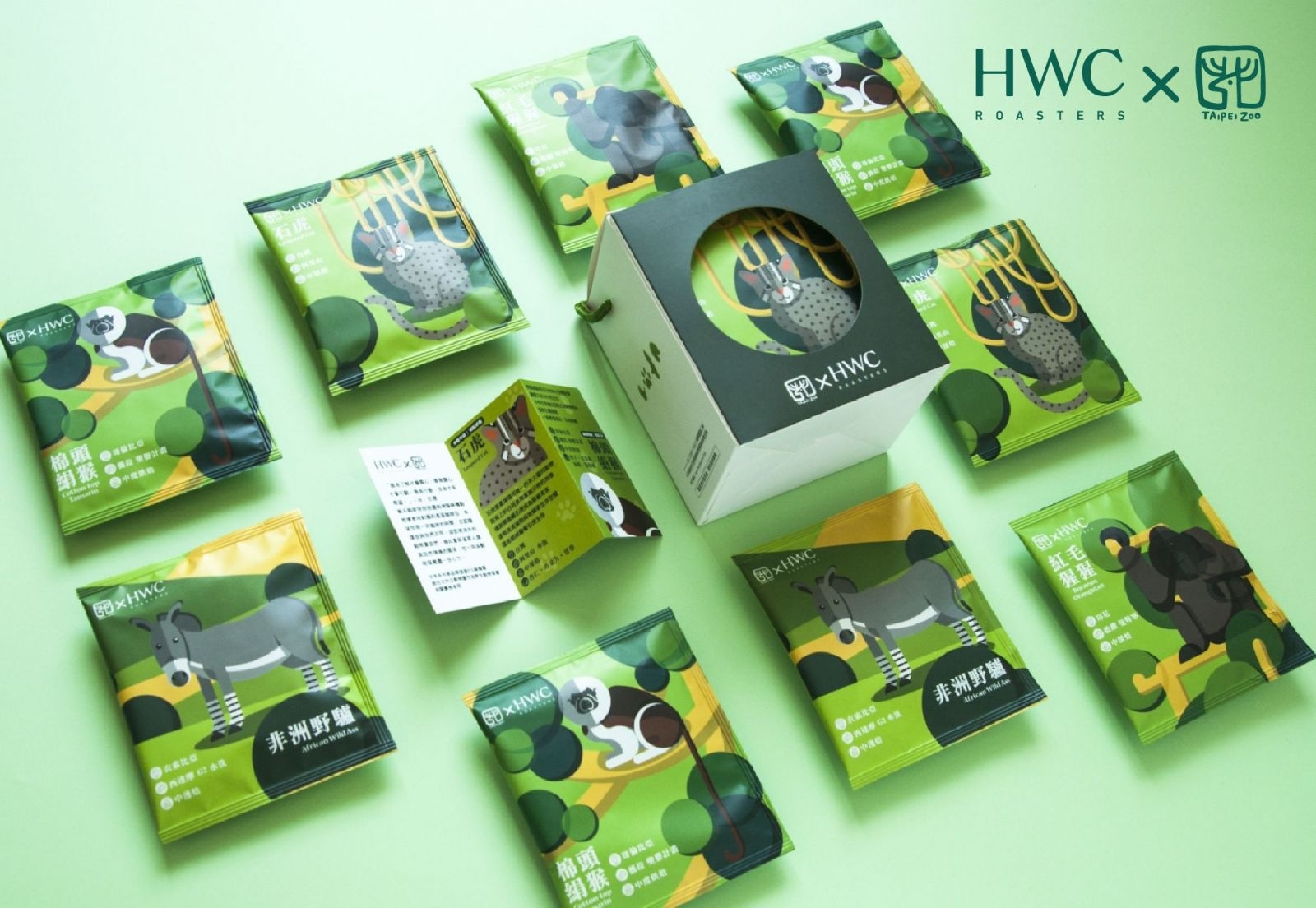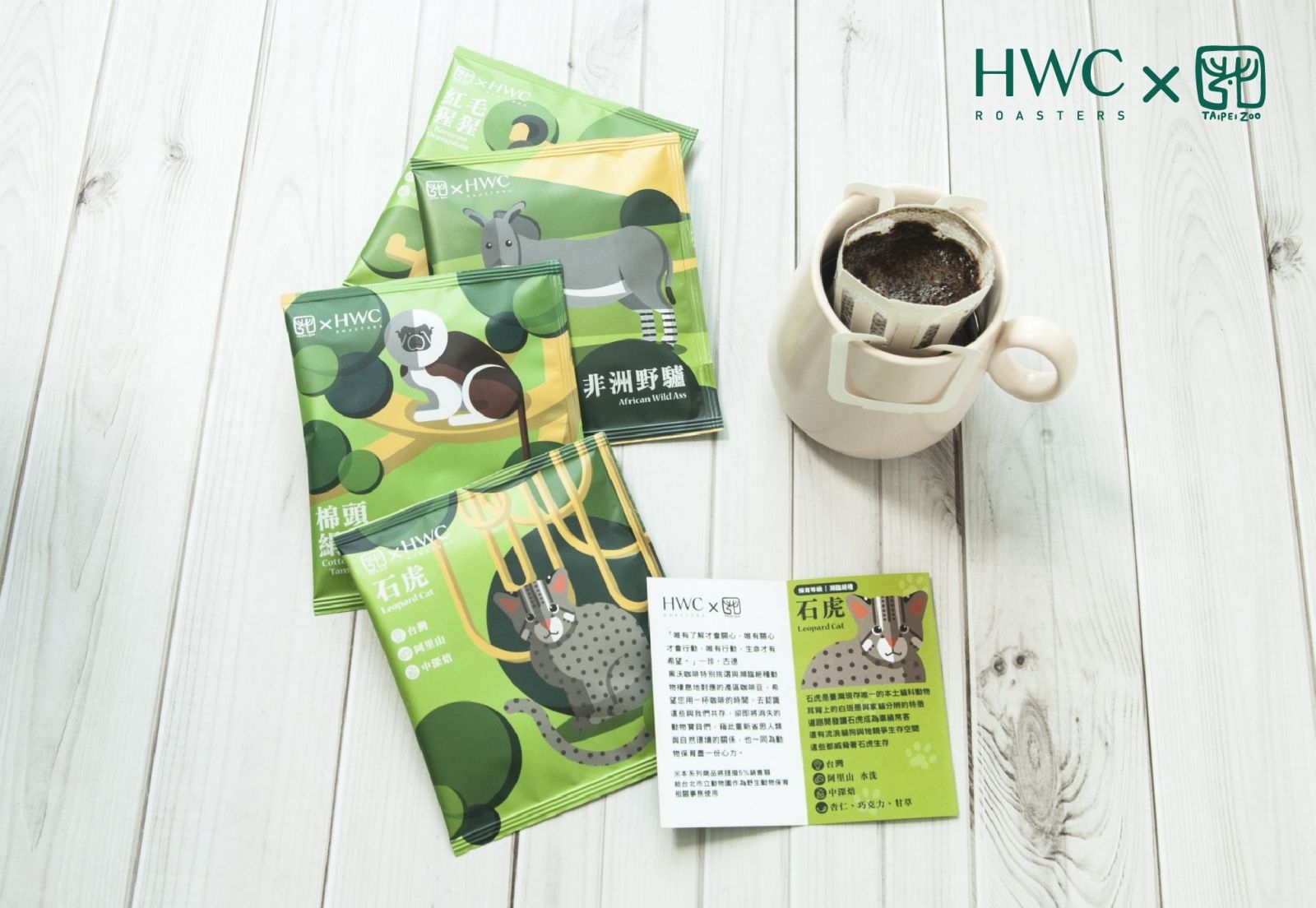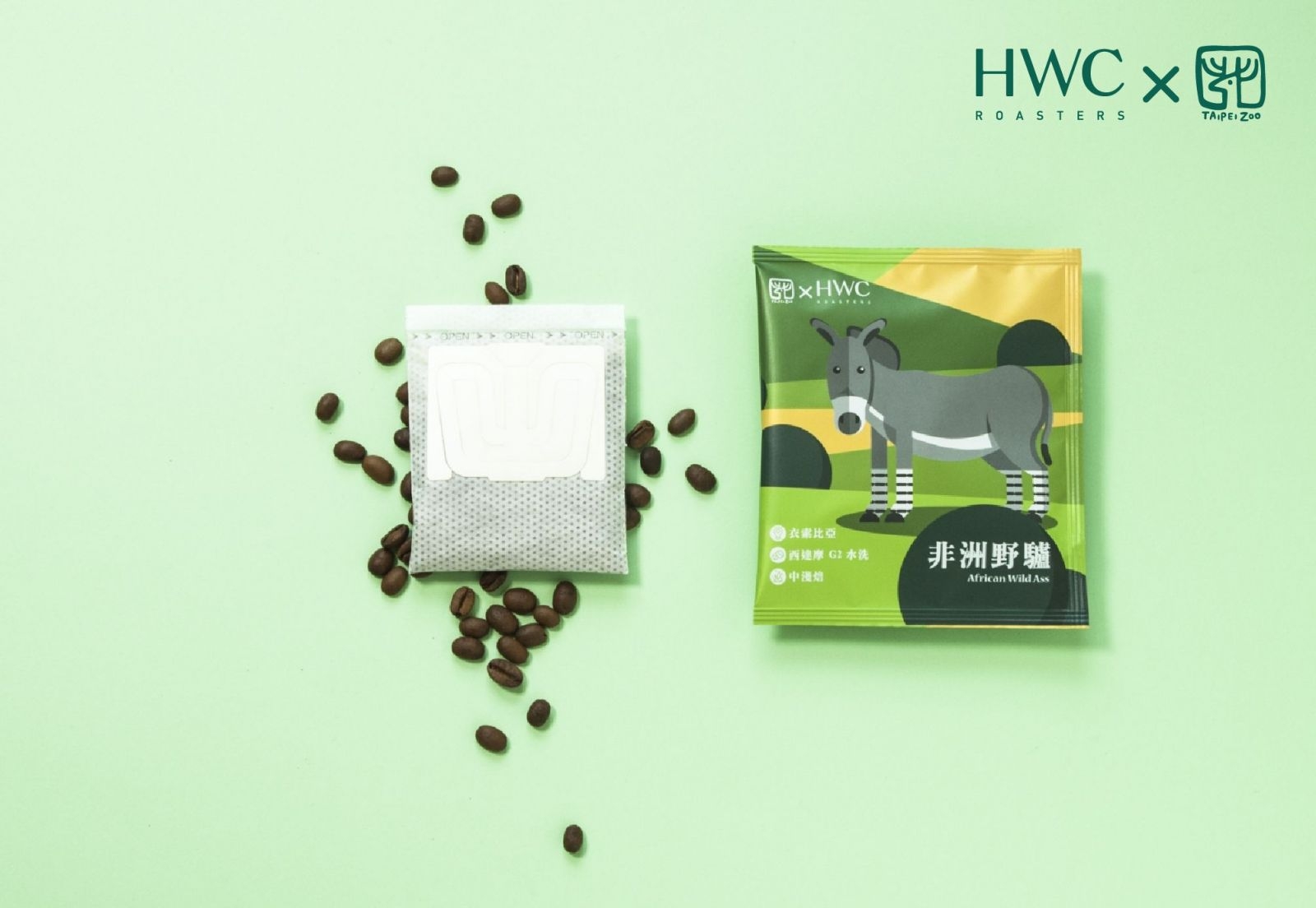 Let us take care of animals and love the earth together.

★Click here to buy ★HWC Animal Global Village Endangered Animal Gift Box★