Da Jia Mazu Drip Coffee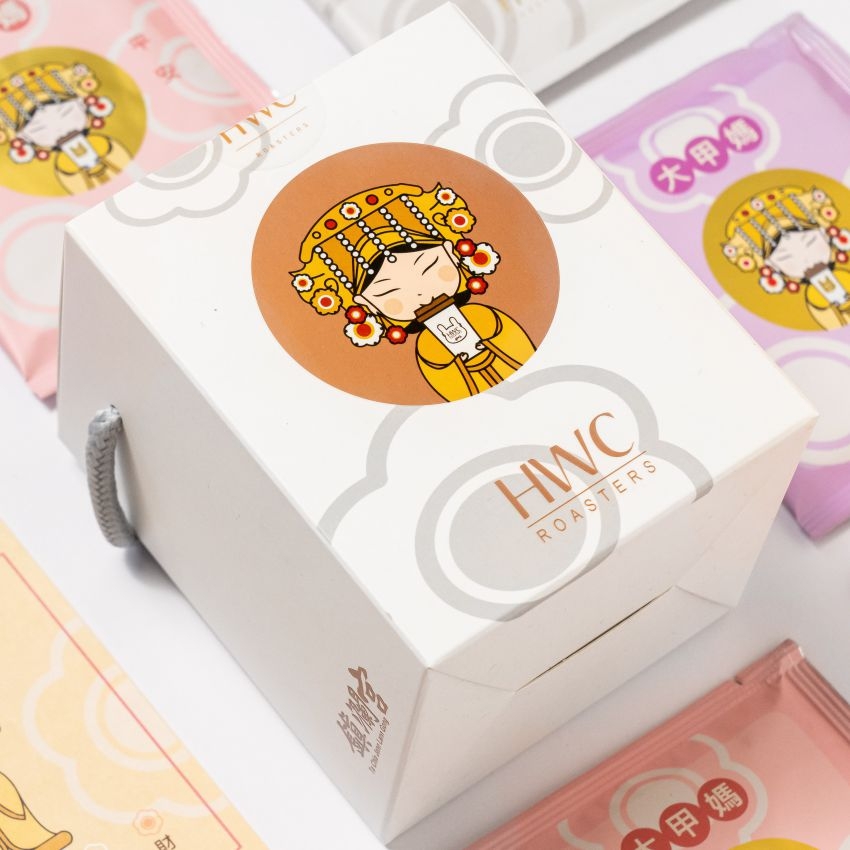 Da Jia Mazu Drip Coffee

#GuardianAngel #Health #Safe #JobPromotion #Wealth
Suggested price : NT$
350
Direct purchase price : NT$
350
Requirement specification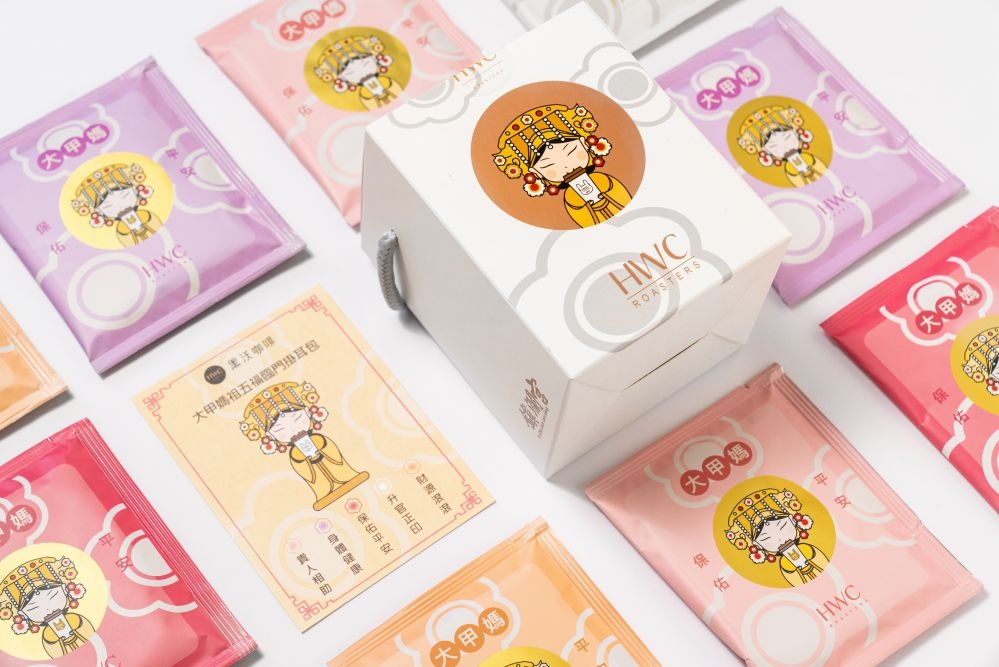 Based on the concept of "Mazu Amulet Gift Box", we hired an American Taiwanese artist in Japan, Jamz, to design the packaging.
Five colors are used to represent the five auspicious meanings of #Safe (red), #Health (purple), #Wealth (Orange), #Job Promotion (white) and #Guardian Angel (pink). Matched with interesting images of Mazu coffee, it symbolizes the image of drinking and sheltering.

The Amulet Coffee Gift Box specially invites the "Taiwan Champion-Jiang Chengzhe Roaster" named after the World Roasting Competition to prepare the Mazu formula.
Heiwo Coffee's chief roaster Jiang Chengzhe is the champion of the Taiwan Coffee Roasting Competition, representing Taiwan in the World Roasting Competition, ranking second in the world.
The Taiwanese champion specially formulated a Mazu formula for Mazupo, plus the overheated blessing with a nutty, chocolate, and caramel-like coffee aroma.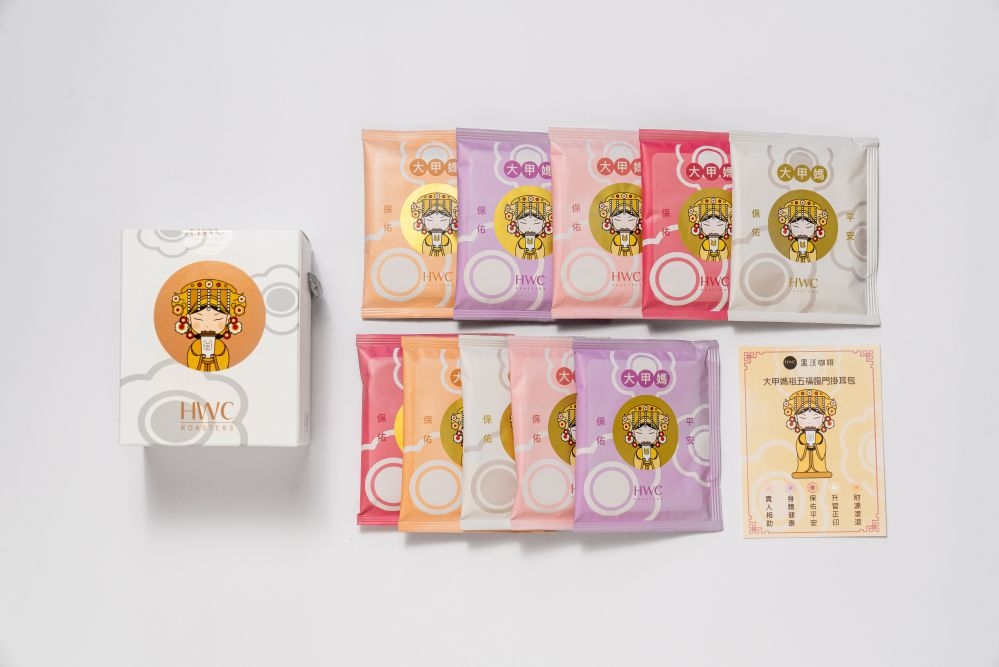 Ingredients: 100% fresh Arabica ground
Contents: 10g±1g/pack, 10 packs/box
Roasting manufacturing place: Taiwan
Packing size: 10.5x9x12.5 cm
Storage method: please clean, dry and cool place
Food business registration number: B-153397851-00000-0
Name of insured product liability insurance: This product has been insured with South China product liability insurance